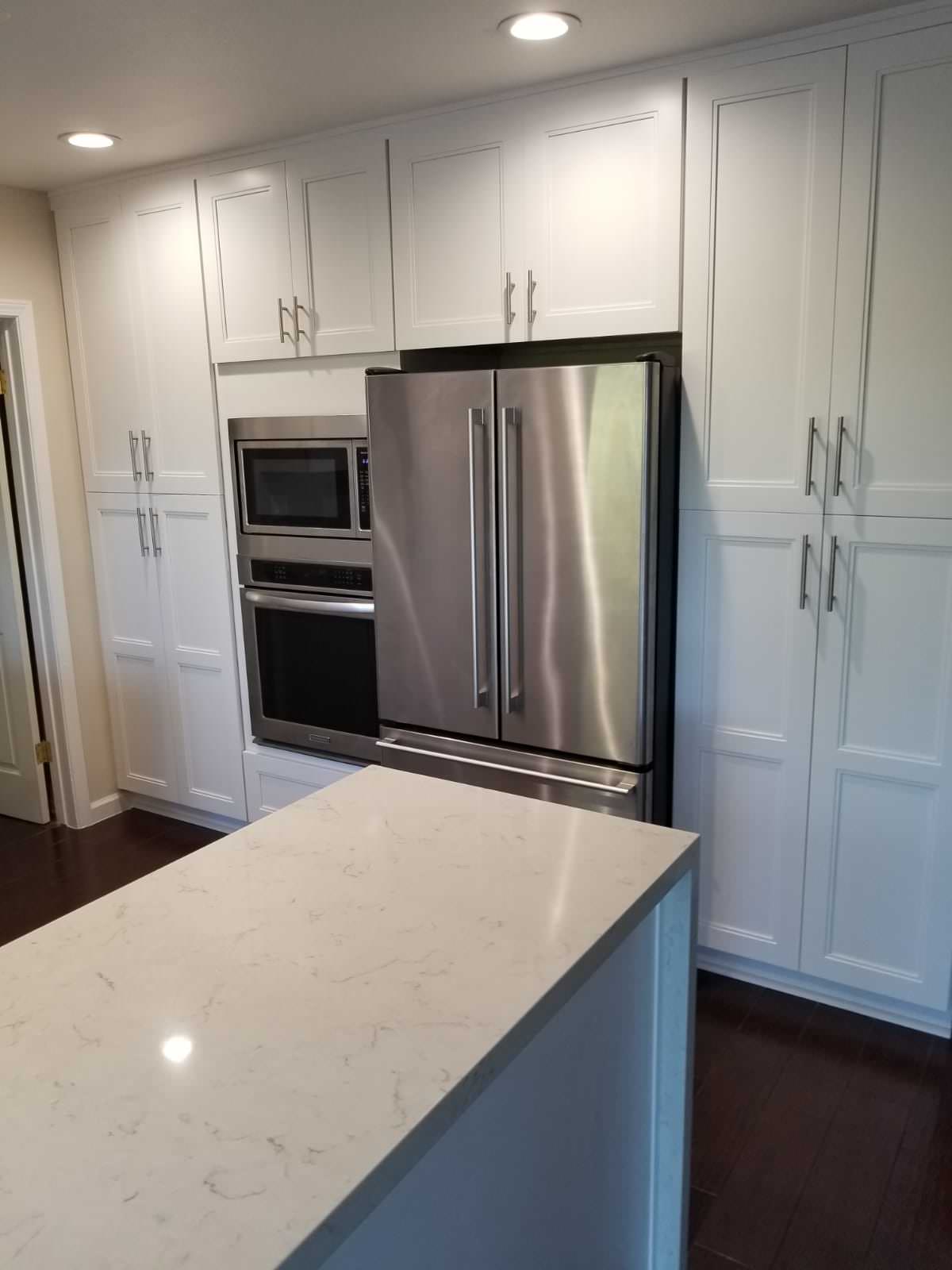 Frameless cabinetry
Frameless cabinetry, or Full Access cabinetry, is frequently related to the European plan and is built without face outlines. This development strategy makes negligible space between the entryways and drawers by mounting them legitimately to the bureau case, which adds a most un-10% more usable space inside the bureau.
Our line of frameless cabinetry offers an extensive exhibit of bureau entryways, drawers, and segments going from contemporary to conventional and arrives in an assortment of tones, surfaces, and materials, every one of which has their own advantages and qualities. Our wide scope of accessible entryway styles and completes guaranteeing your cabinetry supplements your character and way of life.
Traditional Cabinetry
Customary Cabinetry, frequently related to American cabinetry configuration, is developed with face outlines. This development strategy ties down the ways to the casing, which adds measurement to the entryway front and makes cabinetry that is solid and strong. Halfway and full overlay just as inset entryways are conceivable with outlined cupboards, giving numerous occasions to a redid look.
Our line of Traditional cabinetry offers practically unlimited mixes of strong strategies, wood species, bureau embellishments, and entryway styles to ensure we accomplish the specific stylish you're chasing, yet the right capacity and size you want.
WHEN YOU'RE READY TO BUILD SOMETHING SPECIAL
Special plan, excellent craftsmanship, and predominant quality are the components you can anticipate from fine custom cabinetry by
BEST BUILDERS GROUP. Get in touch with us today to plan your plan conference and begin making the kitchen you had always wanted.
BEST BUILDERS GROUP offers a wide assortment of premium bureau lines and items. From the European present-day to conventional polish, our plan insight and items can assist you with rejuvenating your vision. Regardless of whether you need a completely new kitchen plan, restroom vanity, or custom furnishings, our architects can assist you with accomplishing your objectives.
Our process:
Our process is long and defined. We make sure that we listen to you in every stage of your home remodeling and make your dreams come true.
First off, we start with one of our team members setting an appointment with you. They make a note of your vision and needs and also contribute their ideas to make sure your house remodeling LA is perfect. We also make sure that it's not heavy on your pockets.
After this, we fix a second meeting to show you a 3D design that we have designed to keep your ideas, requirements, and work in mind. The system is made with one of the most advanced and innovative software we use; market (20/20). The 3D model will allow you to look at what your house will look like after you have this design. You can make changes accordingly if you want.
After an approved 3D design, we will start shipping all the materials required to your house for the construction. We will begin with the construction and provide you with the final work.
Contact us today!
So what are you waiting for? If you want to get your dream home today, you need to avail LA home improvement services from the Best Builders group. If you are not sure, you can talk to one of our team members to get a free consultation and home remodeling costs. Call BBG at 818-346-4483